Total debt vs. gross domestic product: two graphs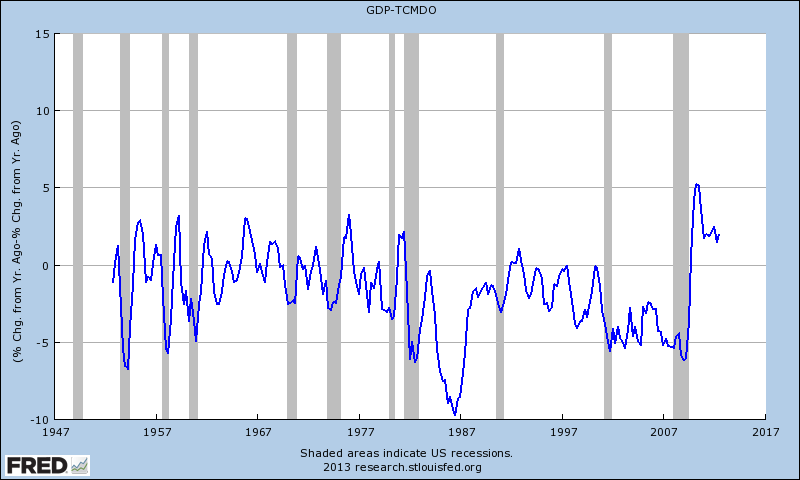 Difference in the year-over-year change between GDP and total debt.

Quarterly change of GDP and total debt.
What happened there? Baby boomers, the money (debt) market, double dip recession, Reaganomics, OPEC, Ninja Turtles? In the first graph, from the start of the 1981 double dip recession to the end of the most recent recession, only once did GDP ever outpace TCMDO on an annual basis. Think about that...ok, done thinking?
Could it be that we are paying for an irrational reliance on debt over the past 30 years, otherwise known as a balance sheet recession?
TCMDO/GDP